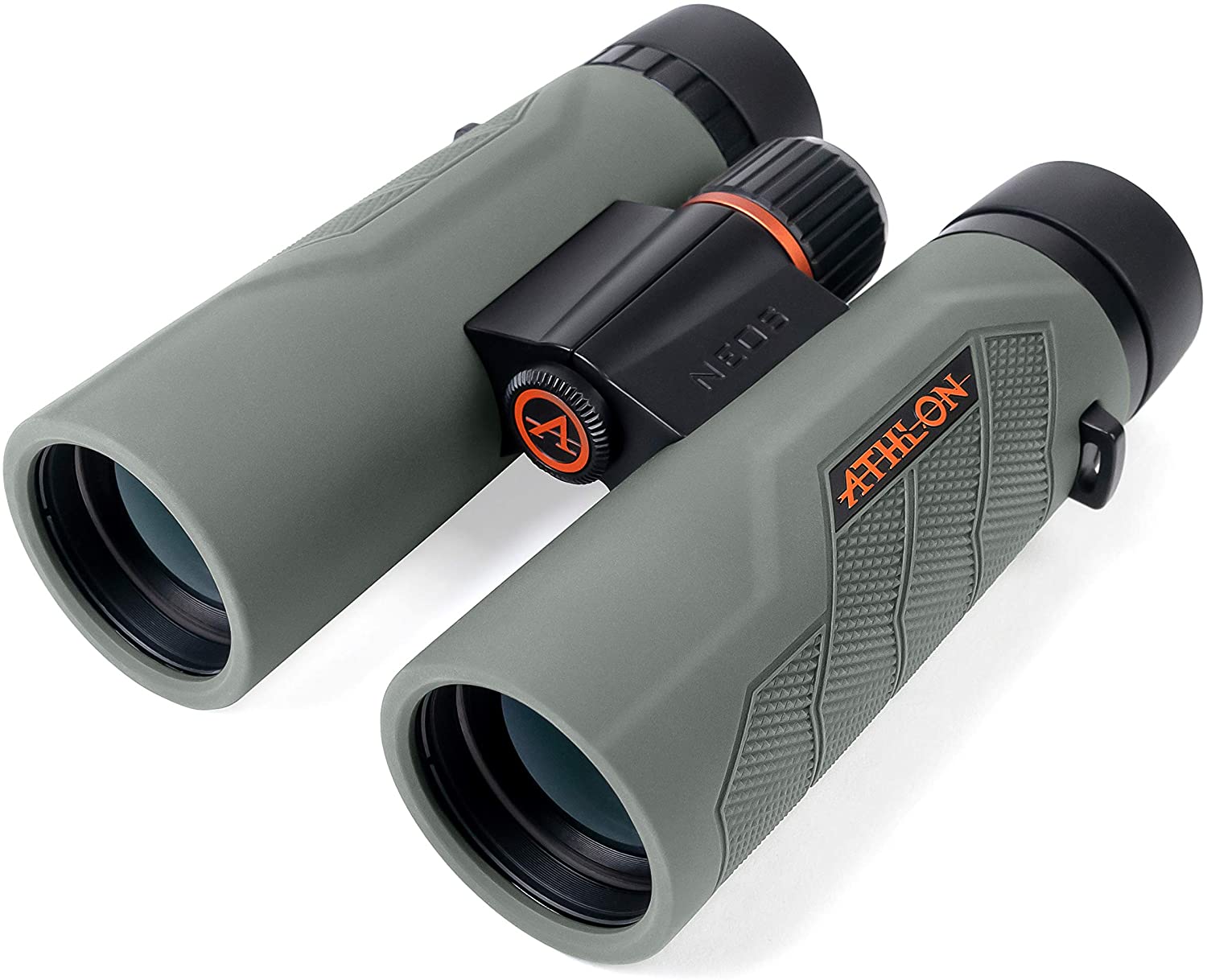 Athlon's new line of sporting optics hasn't gotten the attention it deserves yet, so I'm here to set the record straight by reviewing their entry into the low-mid range end of the binocular market: The Neos G2 HD. This binocular can usually be had for less than $100, making it very affordable and accessible for the average beginner sportsman or enthusiast.
I got my hands on the 8x42mm version of this binocular. 42mm objective lenses are far and away my favorite, as they offer the perfect trade off between portability and image quality. They let in plenty of light, and the 8 power magnification is ideal for when you need a fairly wide field of view but aren't necessarily looking to zoom in super close to your quarry.
The big thing that you give up when you get a binocular in this price range is extra low dispersion glass. For an Athlon option that has this higher end glass, check out the Argos G2 UHD I recently reviewed. However, I have to say that even without ED glass, the Neos impressed me with its surprisingly great image quality. The difference between ED and non ED glass is something that it takes some time to be able to distinguish, and conditions play a role in it as well. With these binos it was shockingly difficult to tell that they didn't use ED glass. Suffice it to say that for the money, these binos offer an excellent view.
The coolness factor is somewhat arbitrary, but still important to many people, and these binos definitely have it. With their sleek grey color (it reminds me of my Cement colored Tacoma) and excellent grip texturing, these binos simply look cool. Way more visually to them than the standard plain black rubber.
You can get these binos standalone, or packaged with a Wearable4U lens cleaning pen and clothe, which is a very helpful addition for those who use their binos in adverse conditions. Regardless they will include the industry standard clothe carry case, neck strap and small lens clothe. As with the Argos G2 I mentioned above, these come in Athlon's beautiful new packaging, which has one of the better box designs I've seen in the industry.
In short, these are a solid pair of binoculars and a great option for someone looking in this price range!