While most might immediately associate telescopes with astronomy and stargazing, there are plenty of good reasons to go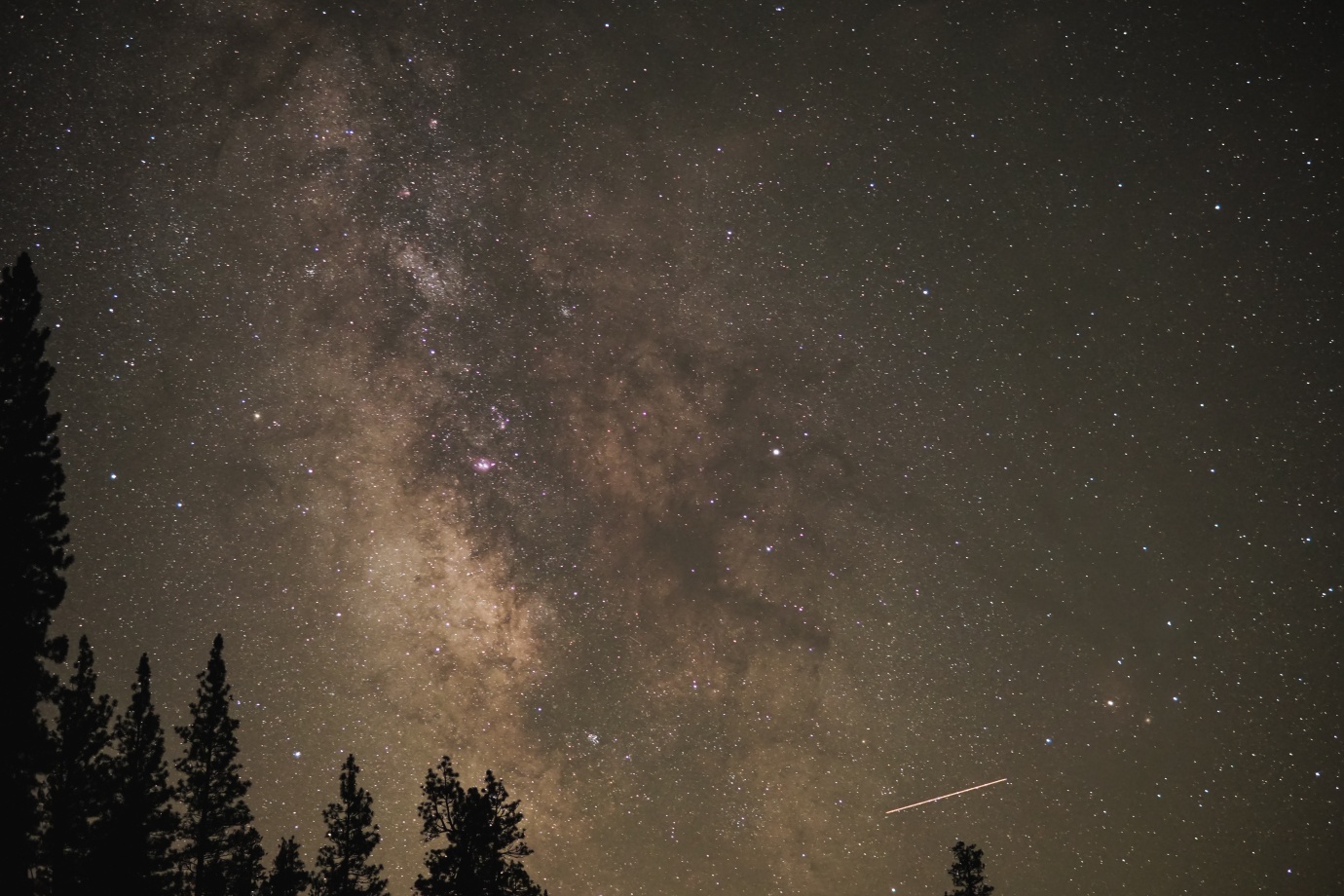 with binoculars instead (or in addition to). They are smaller and more portable, and they tend to cost much less. It's also often easier for a beginner to get to know the stars with binoculars.
There's also the added benefit of investing in a multi-purpose set of optics — binos are great for much more than just astronomy and can be used for more activities than telescopes.
Having said that, it's important to remember that, though there are plenty of perks to using binoculars, you won't have the same magnification so the viewing quality is going to be different.
Some of the best stargazing binoculars are going to be big, so you may need to have a tripod handy to use them.
With all that in mind, let's dive into our top picks for the best astronomy-friendly binos. You'll notice that there are just a few brands — namely, Celestron and Orion — that make most best lists, and that's because they specialize in astronomical binos. These brands are worth checking out if our top picks aren't quite right for you.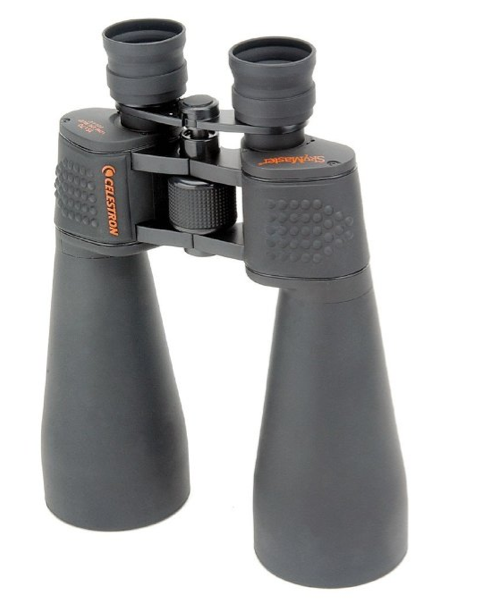 We covered this pair in our best binoculars guide and our full review here so it's no surprise that the Celestron SkyMaster Giant takes our top spot for best stargazing binos.
For a relatively inexpensive pair, the Celestron does an amazing job of aiding you in your astronomy excursions. They have high magnification, multi-coated lenses, and large aperture, so there's plenty inside that make them useful for such an activity.
While lightweight given the size, most users find that they work best with a tripod. Eyeglass wearers will appreciate the 18-millimeter eye relief.
Though you'll pay quite a bit more for the Astro, the 100mm objective lens is the largest available size from Celestron. Multi-coated optics and BaK-4 prisms are optimal for low light conditions and for stargazing.
The build on the SkyMaster Astro is part of the reason for the additional cost as well. As the company notes, "Celestron has designed and engineered the larger SkyMaster models to meet the special demands of extended astronomical or terrestrial viewing sessions." This means that, although they are large, the balance and overall design is more conducive to longer uses.
The Astro includes a tripod adaptor, which you'll most definitely want to use to catch specifics like Saturn's rings. It also comes with a deluxe carrying case. Overall, the SkyMaster Astro is worth a look if you have a budget in the $300 range.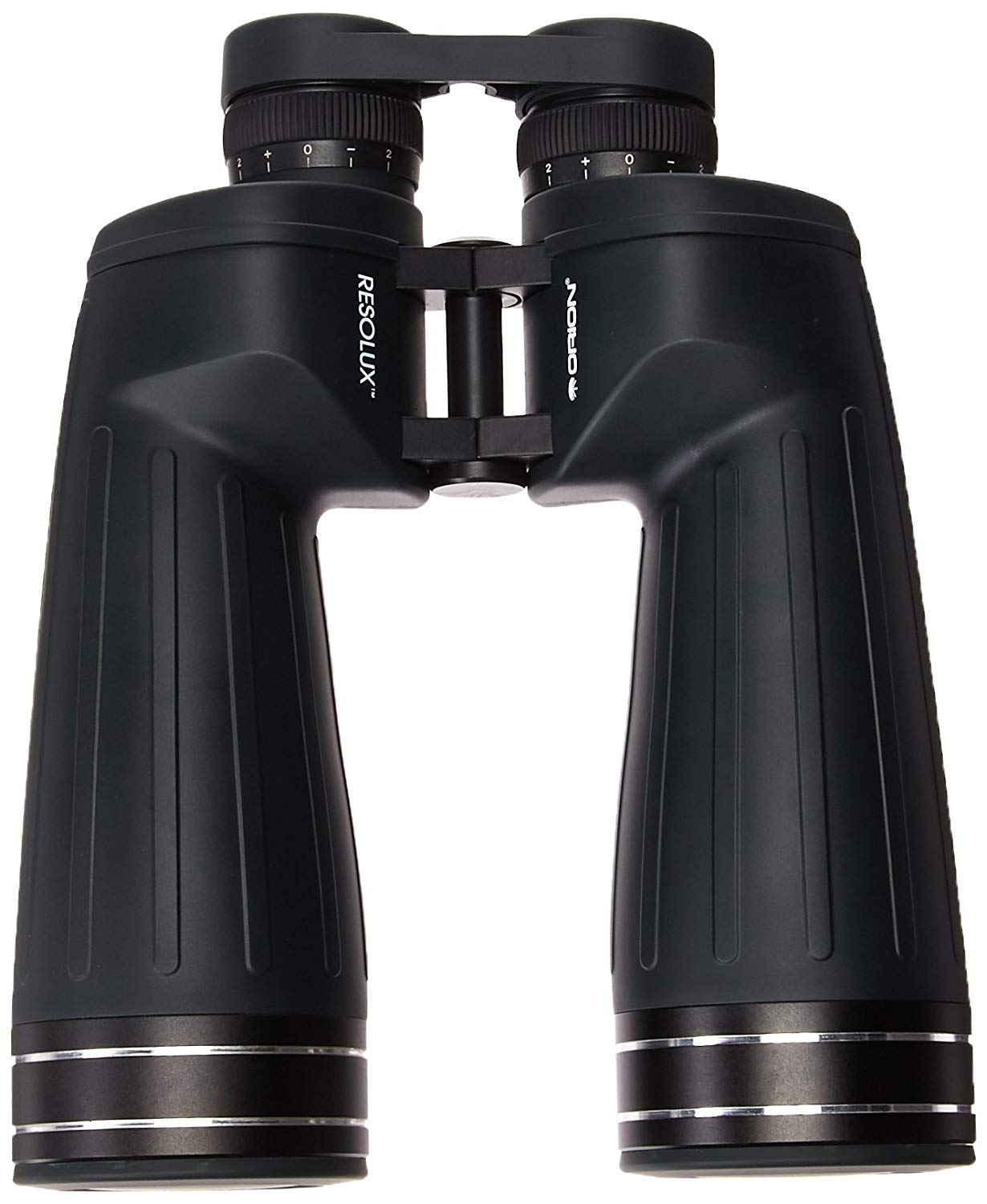 Another step up in price brings us to another great astronomy-focused brand, Orion, and their 10×70 Resulux binoculars. Boasting excellent optical quality and an 18mm eye relief, this is a fantastic pair that rivals many telescopes for star viewing.
The Resulux features a comfortable grip and full water resistance. Nitrogen purged construction helps eliminate fogging. But it's really the optical features that makes this such an excellent choice, like the BAK-4 prisms and advanced multi-coatings on all optical surfaces. Like most stargazing binos, a tripod or monopod is strongly encouraged for optimal experiences.
This is a pair you'll see often in articles about astronomy binoculars, though its price may put it out of budget for a lot of folks. Still, we think it's worth saving up for if you're a serious stargazer or if you're forgoing a telescope altogether.
This second option from Orion is a good blend of affordability (at around $150) and quality. The multi-coated optics offer 50mm objective lenses and BAK-4 prisms for solid light transmission and good image quality. Eyeglass wearers will appreciate the 22mm eye relief as well.
This is a model that has been around a while and reviews overall are primarily positive. These are the most high powered binos out there, so folks hoping to be able to see everything will be disappointed. Even so, these work great for the casual viewer and work equally well in the daylight.
The body is constructed with cast metal alloy. The Ultraview includes a carrying case and wide neck strap.
The price tag on these is not for the faint of heart. At around $1000, the Canon 18×50 IS is one of the most expensive pairs of binoculars out there, and definitely the most expensive astronomy binos. However, these are a must-have for many hard core stargazers and definitely should be considered if you have the means.
The Image Stabilization is a fantastic addition to the high-end glass and beautiful build. You'll need 2 AA batteries for the IS and you'll have the best results with the addition of a tripod. Having said that, Canon claims that their technology is designed to combat the shake that accompanies not having a tripod thanks to a Vari-Angle Prism, dual transparent plates, independent vertical and horizontal sensors, and a dedicated microprocessor.
These are also All-Weather, so you can count on success in any condition, and they are shock- and water-resistant. While you'll pay a good chunk of change for the Canon binoculars, most long-time users say it's well worth the investment.