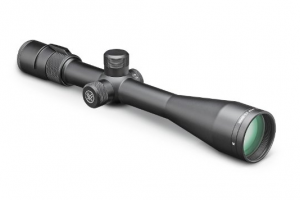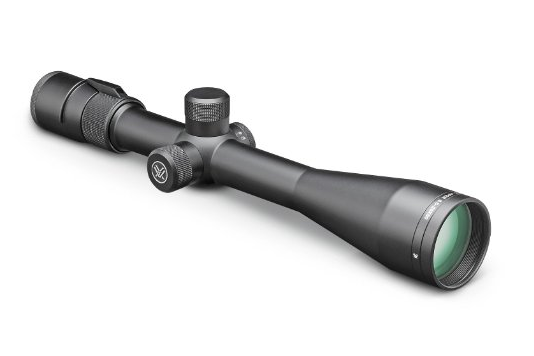 When looking for a scope for your rifle, it's always best to get the reviews from previous users. Scopes are very important for hunting. They help you hone in on your target and line up for a perfect shot. The Vortex Viper PA 30mmTube Riflescope is one of the best scopes for its price. Many people have stated that this scope is so good that you would expect to pay more for the purchase of it, they are amazed at the affordability of the scope. When choosing a scope you want one that is durable. The vortex is made of aircraft grade aluminum in a continuous tube. The glass is professional grade glass and comparable to the $1,000 scopes glass that are on the market. The turrets are tall and provide an easy adjustment. This scope is a 6.25-20×50 rifle scope that is perfect for use in tactical, predator or varmint, long range, and target practice. This scope will help you measure the windage, the range, and the bullet-holdover, making this a great scope to purchase. There is no need to worry about re-coil, moisture, or darkness with the Vortex Viper PA 30mm Tube Riflescope. This scope comes with a premium multi-coated optics with light transmission. Dial in the appropriate windage and elevation and even through 500 rounds it still holds that number. Not only is the scope one of the best to have but the warranty is outstanding. Modifying the aim for wind speed, distance, and ammunition size is quick and easy, especially with the Mil Dot Reticle. The Mil dot reticle was designed for ease of use when out in the field hunting, which makes it a great addition to the scope.The precision heavy duty force springs, and the smooth as glass precision glide erector system are all features that you can find on the Viper. The viewing range runs around 6.2 ft from a field view of 1000 yards. This gives you a longer range of distance for site when hunting or target shooting. The scope is waterproof, making this the ideal scope for outdoor hunting. Vortex is so sure about their products and the manufacturing of them that they will even allow you to paint the scope to match your rifle and it doesn't void the warranty. The warranty provided through Vortex is all about you, Vortex prides themselves on providing excellent products and catering to their customers needs, especially when it comes to repair or replacement of their purchases. The Vortex VIP warranty on this scope will replace your scope from any damage with no questions asked. Any and all damages are covered. Even if you ran over it, by accident.
Fully Transferable
No Warranty card to fill out
No receipt needed
If ever a problem, no matter what, we will cover it
This warranty adds to the likeability of the scope. Not many companies will cover the warranty on an expensive piece of equipment if you alter the color, or break it from dropping or running over, they usually only cover manufactures defects, but not Vortex. Vortex stands by their products and expects them to last a lifetime.
It's quick and easy to adjust and use, the warranty is outstanding, and the reviews are magnificent. So next time you're in the market for new scope check out the great deals that are online for the Vortex Viper PA 30mm Tube Rifle Scope. There are several locations to pick one up at including Amazon, Hayneedle, optics planet, and vortex optics online and you can check your local hunting supply chain store for in-stock or ordering details.