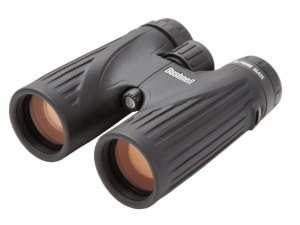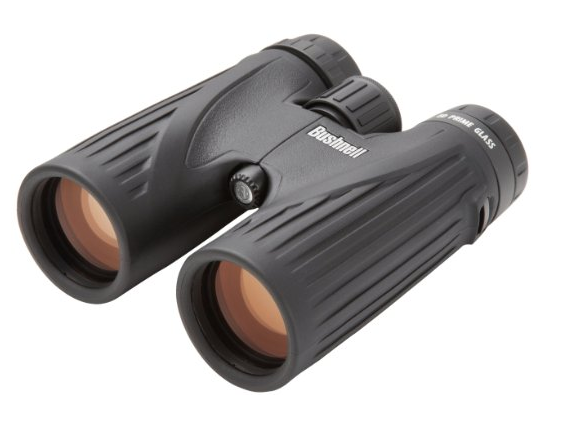 Last month I purchased the Bushnell Legend Ultra HD 10×42 Binoculars. As a professional huntsman with a wife who's into bird-watching, I decided that it was finally time for me to invest in a truly heavy-duty pair of binoculars. The pair I had been using was well over 10 years old, and though it was still working, it wasn't what it once was. A friend of mine had recommended that I look into Bushnell's products, as they're known for being some of the best on the market. After doing some research, I decided that the Ultra HD 10x42mm binoculars would be best suited to my needs.
Optics Quality
When I first held these up to my eyes, I was truly blown away. Bushnell isn't lying when they call these binoculars "high-definition!" My older pair of binoculars had a pretty decent 8x magnification, but the 10x of these binoculars really made a world of difference. What pleased me most about the binoculars was their sheer optic power. The image clarity these binoculars produce is unlike anything I've seen before. These binoculars are light but durable, and adjusting the magnification was especially easy. I feel that these binoculars have really improved my ability to track deer and fowl, particularly during the dusk and early dawn hours. I simply cannot speak highly enough about the quality craftsmanship of this instrument. These binoculars have held up through thunderstorms, thick fog, and hot days at the lake. Though Bushnell's binoculars aren't the cheapest option on the market, I can declare wholeheartedly that they were worth the price. My wife loves them, too; my only trouble was getting them back from her after she found out how great they are!
Everything about these binoculars is truly excellent. The eye cups fit snugly to my eyes when I'm using them, and, unlike lower-end binoculars, color and clarity never get distorted. I've also been extremely impressed with the way they've held up. Despite taking these out in some rough weather, I've never had any trouble with moisture or dirt getting trapped under the lenses. The water-repellent lens coating has been a life-saver during rainy days and it's made hunting in wet weather a much more enjoyable experience. The quality of Bushnell's Ultra HD binoculars is definitely on-par with some of the most expensive binoculars on the market. I've had friends tell me that these Bushnells evoke better visuals than their ultra-high-end $900 binoculars.
Comfortable & Portable
Beyond the visuals, the Bushnell Legend Ultra HD 10×42 Binoculars have proven to be a comfortable, portable tool. My previous pair of binoculars came with a rough, thin strap which would leave my skin red and sore if I left them hanging around my neck for too long. The strap on these binoculars makes a world of difference regarding my comfort while hunting. This strap is thicker and more durable and has a slight padding that makes it feel like I'm wearing a camera around my neck instead of a pair of heavy binoculars.
The soft case included with the binoculars has had up well, too. Though I generally take a more heavy-duty case with me when I'm spending long periods of time outdoors, I've found that this case is more than sufficient for storing the binoculars in my bag or at my house. Knowing the durability of these binoculars, I'm sure the soft case would suffice as adequate protection for a number of other customers.
Finally, I'm especially pleased with how these feel to the touch. The exterior material on these binoculars is water-repellent and very easy to grip. Whether I'm suffering from sweaty palms in July or wet gloves in February, these binoculars are easy to hold onto. This is a vast improvement from my other pair of binoculars, which were made of a much more slippery material.
Overall, I've found these binoculars to be a great purchase. They've definitely enhanced my skills as an outdoorsman, and have satisfied my wife as well. I can see these binoculars lasting for two decades or more. Given Bushnell's reputation for great customer service, I'm sure I'll be able to keep these binoculars going for years to come.
Bottom Line
While I am super happy with these, I still want to give you an overview of both the pros and cons (because there are always both).
Pros
ED (Extra-Low Dispersion) Glass — High quality glass that provides high resolution and stunning colors. It's multi-coated, too
Wide field of view — 340 ft at 1000 yd
Sturdy build — easy grips and durable body
Good low light & strong light performance
Cons
A bit on the heavy side at 24.7 oz
Eye relief is 15.2 mm, which could be better
If you're looking for a great pair of outdoor binoculars, I definitely recommend the Bushnell's Legend Ultra HD 10×42 pair. It's a worthwhile investment, and I'm glad I made this purchase. Bushnell also has an excellent warranty, so this is a trusted brand we always highly recommend.