As a hobby, birdwatching offers so many options, it's hard to narrow them down. One way to come up with a new plan is to take a tip from the birds. Many birds live in flocks. There are benefits to this. When living in groups, birds can share food finds, predator watches and individuals cultivate friendships while passing along useful survival information.  All of those birds can't be wrong. Why not dust off the binoculars, grab that field guide and commune with local birders!
Where to find birdwatchers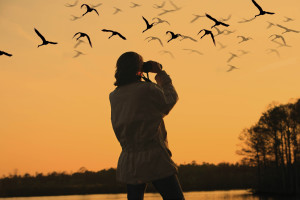 We know how to locate birds in the field. But, there are birdwatchers in your region as well. Set those binoculars on these tips and discover what's flying in your area!
The American Birding Association is chock full of resources. This non-profit was founded over thirty years ago to further, promote and increase public interest in birding. The American Birding Association is dedicated to hobby birdwatchers and those in the recreational birding arenas. The ABA is also a conservation minded organization that encourages the public to be environmentally savvy and to have the tools to become backyard (and global) naturalists. The ABA Mission statement: "The American Birding Association represents the North American birding community and supports birders through publications, conferences, workshops, tours, partnerships, and networks."
The ABA sponsors exciting lectures, workshops and ornithological excursions through their "Conservation and Community" program. Join other birders and naturalists with these hands-on activities geared to promote wildlife and habitat awareness and to help you become a better birdwatcher. Join international birding trips and adventure safaris or meet with your local members to discuss the nesting and population variables in your hometown.
The National Audubon Society has 22 regional affiliates and 450 local chapters. You can't go wrong associating with one of the most recognizable conservation organizations in the world! Plug in your state and see where the nearest Audubon center is located. Visit the sanctuaries and parks set up for naturalists and many will also have sophisticated visitor centers with ornithological research stations and varied events throughout the year.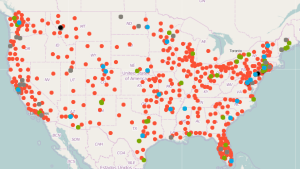 The "Audubon Near You" website has a regularly updated news blog that reveals legislative work, conservation efforts, groups engaging in environmental missions and more. Audubon encourages it's members to be active in the environmental movement, and joining this organization can get you wonderful "hands-on" experiences where you can contribute and meet fellow hobbyists as well as professional researchers.
Read through the online magazine and learn about current topics and findings in the naturalist world.  Audubon allows you to be active locally while working globally, connecting and being kept aware of what fellow birdwatchers are up to.
Joining the Audubon Society is a fulfilling experience. Join local trail walks or fly to international fundraising galas. Whichever you choose, you will become a part of the "National Audubon Society's mission to conserve and restore natural ecosystems, focusing on birds, other wildlife, and their habitats for the benefit of humanity and the earth's biological diversity." 
Bird Watchers Digest has a Bird Club Finder that assists you in finding a bird organization near you!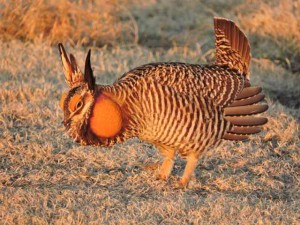 Visit the "BWD Bird Club Finder" to locate a club in your area. Scroll down to your country and click on "Find Clubs." From there you will select your state and a list of links will appear in the Results page. It is so easy and a great resource for birders who will be traveling out of state. You can get in contact with your destination's birding club and see what will be happening in that locale. Fantastic! The resource is an international one; however, the lists for birding destinations outside of the United States are still under construction.
Check the events page as festivals, lectures and other intriguing birding goings on are listed and updated. Head on out to the Snow Goose Pacific Flyway Festival or the Everglades Birding Festival. There is always a bird watching event on the radar so check back frequently.
Social Media organizations like "Meetup" have a special birdwatching section. Meetup is a fun site that connects special interest hobbyists to groups and organizations that have the pursuit of interest. If you like birding, hiking and rock climbing, Meetup is the one-stop resource for you.
Visit: http://birdwatching.meetup.com/
If local gets mundane…
Love to travel and want to add your favorite hobby to that jet-setting pastime? Well, you can. Ecotourism is an extremely popular and vibrant industry. One organization, founded by renowned birder Knud Rasmussun in 2000, connects birders in 150 countries.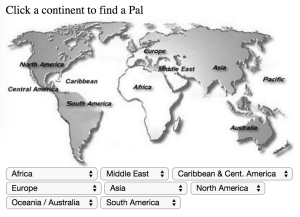 If you suddenly have an inkling to hit he bird trail on your Jamaican beach vacation, no worries. Click on birdingpal.org and a local birdwatching fan will find you the perfect spot to view Red-billed Tropicbirds or Caribbean Flamingos. This site is a wonderful tool to get the most of your "short" vacation time, meet likeminded individuals and gain new friends.
Designed by Vince Murray, the site is simple to use with "a clickable world map on the front page [that] prompts a birder to simply select a continent and then a country they are interested in traveling to. A page then opens, listing local birders with their name, availability, location, languages spoken and a note about themselves and/or birding in their area. A birder can then email one or more pals for information and ask about the possibility of a being taken out to the local hotspots."
The Cornell Lab of Ornithology sports a Citizens Science Program that relies on you and your birding buddies to record populations and data. Over 200,000 members provide invaluable research. Choose from several of their guided programs ranging from urban bird counts, school projects, Project FeederWatch and the Great Backyard Bird Count, started in 1988. Cornell allows you to be an active "hobby ornithologist" while helping scientists track  events unfolding in the natural world.
No one is going to be bored or lonely in the birdwatching nesting grounds.  You'll be spoiled for choice and too busy to care! Keep us posted on your exciting projects and any clubs that we should know about. Happy birding!