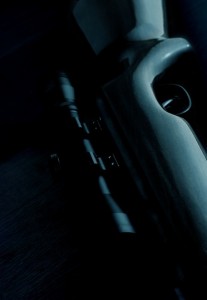 Whenever you are looking for a long range rifle scope, there a few different aspects that you need to consider that are different from those when looking for a shorter ranged rifle scope. Below is a list of the features and aspects that are needed i order to have a high quality long range scope. Sometimes you have to trade off some features for others, especially if you are on a budget.
What are the most important features that I need when looking for a long range rifle scope?
1. The first thing you should focus on is the quality of the glass used for the scope. Although the glass used in any scope is important, with long range rifle scopes the use of high end glass is extremely important. It often can be the difference between a long range scope that cost $300 or one that costs over $3500. Some of the best manufacturers that use the high quality glass needed for a great long range rifle are Nightforce, U.S. Optics, Schmidt & Bender, and Swarovski.
2. The second thing to look at is the objective size. With long range rifle scopes, the more light is always better. However because of the diminish returns of benefits with larger objective lens, a 50mm objective is one of the best sizes. However, most long range shooters prefer at 56mm objective.
3. The third thing to look at is the zoom range and power. On average, you want at least 18 times magnification when long range shooting. The sweet spot for most shooting scenarios with a long range rifle is 5 to 25 times magnification.
4. The last and one of the most important things to look for is the elevation adjustment range. Basically what the elevation adjustment range is how much of an adjustment a scope allows internally. The sweet spot for this is around 100 MOA or 27.3 millimeters of elevation adjustment. One of the best ways to judge if a long range scope is good for this aspect is by making sure that it has a larger tube diameter.
Top Two Long Range Rifle Scopes Currently on the Market
There are a lot of different long range rifle scopes that people can choose from, but below are two of the most popular long range scopes on the market.
Leupold Mark 4 8.5-25x50mm LR/T M1
This is one of the top two long range rifle scopes on the market, and it is manufactured by Leupold, which is one the best brand companies that has perfected these types of scopes. On average, the Leupold Mark 4 costs anywhere from $1,400 to $1,750. The price greatly depends on where it is purchased and if you choose to add any extra features that don't currently come with this scope.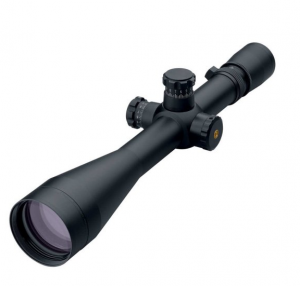 Features:
The Leupold Mark 4 LR/T comes with 8.5 to 25 times magnification, and it has a 50 millimeter objective lens.
There is a standard issued flip open lens cover that measures 14.5 inches, and this part weighs 22.5 ounces.
It has a side focus parallax that is meant for fast adjustments, and this makes it easier to focus from 75 yards to infinity.
This long range rifle scope is constructed in order to be completely water proof.
The Index Matched Lens System on this scope is what offers the shooter an unsurpassed sharpness, contrast, and brightness.
Nightforce NXS 5.5-22x56mm-NPR1 ZeroStop & (2X High Speed Knobs)
Nightforce is one of if not the best brand manufacturers of long range rifle scopes on the market today, and their NXS 5.5-22x56mm-NPR1 ZeroStop is only one of their top products. It has a large variety of features that puts it on the top list of long range rifle scopes. On average, this scope generally runs anywhere from $1,700 to $2,000, but like everything else, that all depends on where you purchase this particular scope. Below is a direct list of features that make this one of the top long range rifle scopes.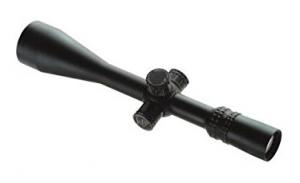 Features:
The Nightforce NXS Rifle Scope is composed of 6061-T6 Aircraft Grade Aluminum.
It is great regardless of the weather, because it is both water proof and water resistant.
This long range scope comes available with a ZeroStop version that allows the ability of the scope to always return to zero.
It went through rigorous testing to make sure that it was perfected.
It has a proprietary titanium beta erector spring that delivers three to four times the spring pressure of other scopes.
It is designed for accuracy and speed in all types of situations.
The Nightforce NXS Rifle Scope has a 100 M.O.A. of internal adjustment.