Men are notoriously hard to shop for. That's why we have compiled some ideas to help you find just the right gift for your husband – whether you need a gift for a birthday, anniversary, Christmas, or just because.
Here are 10 fun gift ideas for your husband:
Dartboard
Darts is a fun, timeless sport best paired with a frosty mug of beer. This Wimau dartboard isn't your typical electronic dartboard that deflects 50% of the darts thrown. It looks sleek and professional. Sure, it's a bit more spendy than other dartboards, but it's definitely worth the money. It's a high-quality, classic dartboard your husband will love for years t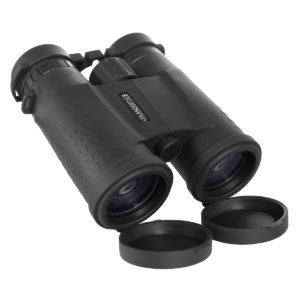 o come.
Binoculars
For the husband who hunts, a quality pair of binoculars is essential. If his old pair just aren't cutting it, give him a pair of Upland Optics. These binoculars are made specifically for hunters, and offer great clarity, durability, and a lifetime warranty. His eyes (and your freezer) will thank you.
Booze
The gift of alcohol is a classic gift, especially when it's something the recipient wouldn't normally treat themselves to. For example, if your hubby loves scotch, splurge on an expensive bottle. Or, fill a basket with local craft beer (this would also be a great complement to the dartboard). Add a kitchy mug, a Yeti coozie, or custom glassware, and you've got a classy and refreshing gift.
Bluetooth Headphones
Bluetooth headphones are a must-have these days, but a quality pair can be a bit expensive to get for yourself, but they make a perfect gift. Treat your man to some Bose earbuds or splurge on some Beats.
Cordless Drill
Tools are always a good idea. Win the day by bestowing upon him a DeWalt cordless drill. Bonus for you: he'll probably be inspired to tackle the honey-do list. If he already has a drill, just buy him a set of tools or a nice hammer. Seriously.
Sunglasses
If the hubs is still running around in the shades he bought at the gas station two summers ago, perhaps it's time for a *real* pair. Before you buy, though, ask yourself this: how frequently does my husband lose sunglasses? If the answer isn't "never" or "seldom," maybe skip this gift. But, if you trust him not to lose them, consider upgrading him to some Ray-Bans.
Rangefinder
This is another one meant for hunters, but it's a good one. Get your hunting partner a new rangefinder – we guarantee he will lose his mind. (Okay, we can't really guarantee that, but he WILL dig it.)
Shaving Kit
A nice shaving kit is a timeless gift that will help your man feel fancy (and smooth!) Get him a shave kit that includes all the essentials for a quality, long-lasting shave. Or, find a local barbershop that offers straight razor shaves and hot towels – it's like a spa day for dudes who are afraid of spa days.
Universal Remote
If your guy loves gadgets and has control issues, this remote from Logitech might be the best thing you ever get him. With options to control both entertainment and automation devices, and with easy integration with Alexa, this is a cool, truly universal remote.
Gift Card
Gift cards often get a bad rap, but it can really be a good gift for some guys. If your husband is saving up for something (a gun, motorcycle parts, exercise equipment), getting him a giftcard that gets him closer to his goal is a smart move. We promise it's not lazy.