Finding the perfect gift for someone you love can be tough. For the hunter in your life, we have some ideas for great gifts for any occasion – birthdays, anniversaries, holidays, or just because.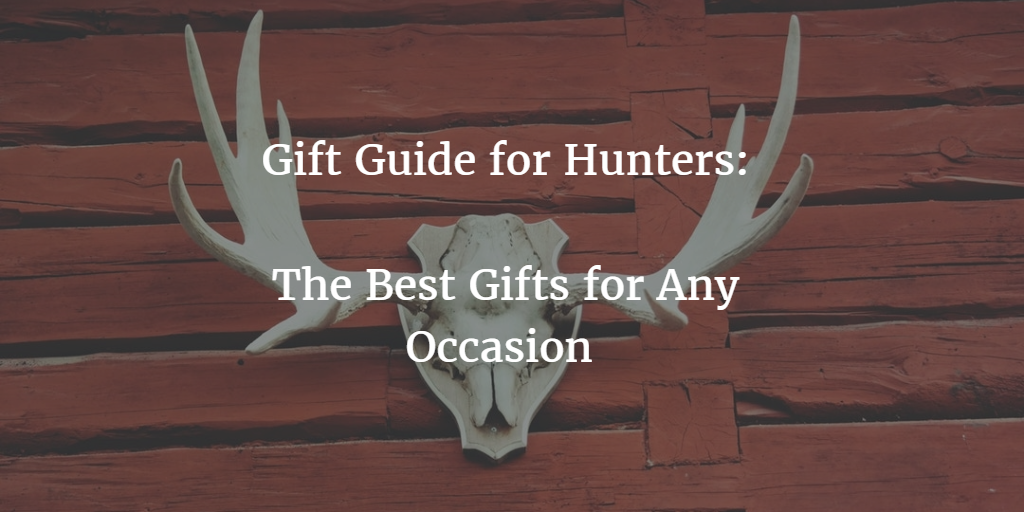 Our gift guide includes products specifically for hunting, as well as other ideas that your hunter is sure to love.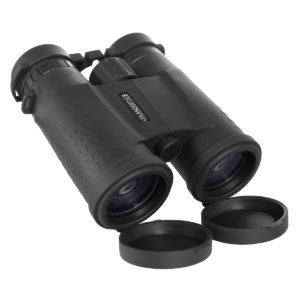 Binoculars

A good pair of binoculars makes all the difference for hunters, but few take the time and money to get a good pair. That's why binoculars make a great gift for hunters. We did the research for you! Our binoculars guide will tell you everything you need to know and which models are best for each purpose. You'll find a pair for any hunter and any budget. Our #1 recommendation is a pair from Upland Optics, the Perception HD 10x42mm Binocular.

Knives
If you're out in the wild, chances are that you are going to need a knife. The worst thing that could happen is to have that knife fail you in a time of dire need. That is where survival knives come in. Designed specifically to handle any situation you throw at them, whether it be splitting firewood, cleaning an animal, or even as a weapon, a solid survival knife is literally built to save your life. The Banner Knives Ti-G10 is the knife that we've found to be the ideal choice for virtually any survival situation. It is made of the highest quality materials available with great craftsmanship, and it has never let me down. It's fixed blade design makes it virtually indestructible, and capable of performing many tasks a smaller knife never would be up to.
Beer Kit
Hunters do more than just hunt! In off-season, your hunter can help provide for the family in a different way – by brewing their own beer. A beer making kit is a great way to help your budding brewer get started.
Rangefinder
A Rangefinder is another great gift idea for hunters. Like binoculars, rangefinders are something that many hunters want and could really use, but they don't want to spend the money on them. Also like binoculars, we did research on rangefinders and offer up numerous options for different needs and budgets.
GPS
GPS units are smart addition to your hunter's equipment lineup. If your hunter is in need of one, there are many options available. There are great options at every price point, so you'll definitely be able to find one that fits your specific needs and budget.

Campstove
This BioLite CampStove is a really neat bundle that does the work of several items in one – campstove, pot, and grill, plus a light and charger. It would make a fantastic gift for any hunter or backpacker.
Cozy Pajamas
After a week of hunting, coming home means getting comfortable. Why not get your hunter some cozy pajamas to lounge around in? Our vote is this camouflage onesie. Or, for the claustrophobic, maybe some nice pajama bottoms.
Boot Dryer
A boot dryer might sound like a luxury, but it's actually a useful tool for anyone. This PEET boot dryer is super affordable and works great. You'll prolong the life of hunting or hiking boots, as well as athletic shoes, too. Bonus: it helps reduce odors.
Trail Camera
Trail cameras are becoming more and more popular, and can actually be used for other surveillance in addition to scouting. Our trail camera guide talks about some of the uses of trail cameras and provides reviews of the best on the market. Trail cameras are available at all sorts of price points, and they make excellent gifts for any hunter.
Spotting Scope
As with all the optics we've discussed, spotting scopes make great gifts because many hunters don't have them. Again, we've done all the hard work for you and created this guide to spotting scopes. For the hunter that seems to have it all, this might be one useful piece of equipment they don't have. Our #1 recommendation is a spotting scope from Upland Optics.