If your dad has it all (and not just all the dad jokes), chances are shopping for him is the worst. Guys are just hard to shop for in general, but something about shopping for dads is extra daunting.
No matter the reason – birthdays, Father's Day, or retirement – or the variety of dad you have – fitness buff, golfer, or hunter – we have some ideas for the perfect gift.
Tech
Many dads like to keep up with the latest and greatest in tech, so this category can often be a safe bet. Here are a few tech gifts that any dad will love.
For the dads who love to read, a Kindle is an excellent choice. The updated Kindle Paperwhite has high resolution, long battery life, and no glare in the sunlight. Pair with an Amazon gift card for a fantastic gift that'll keep dad busy for hours.
This highly-rated, waterproof Bluetooth speaker makes a great gift for the musically inclined dad (i.e. the one who sings off key all the time). This one is a top pick because it's so durable, and the sound quality is great. The waterproof design means he can also tote it into the shower.
Is his cell phone constantly dying? Does he forget to charge it all of the time? A portable USB charger is just the thing. It charges phones and other devices quickly, and the charger itself is small and functional.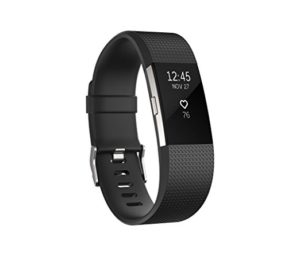 Fitness
For the sporty dad, there are a ton of options that will work great for his busy lifestyle.
Fitbits make really awesome gifts, and it's a great one for your dad to help him stay healthy. The price of Fitbits is currently really reasonable, and it's a functional, fun gift he will appreciate.
If your dad is a golf fanatic, he'll love this rangefinder. In fact, rangefinders make fantastic gifts for all kinds of dads. Check out our guide to the best ones here.
This smart basketball pairs with an iOS or Android app and actually helps you become a better basketball player. This would make a fantastic gift for the dad who is always trying to dunk better.
Outdoors
Knives make good gifts for any occasion, and Leathermans are always a great idea. We think this Skeletool is skele-cool, and we bet your dad will, too.
We might say it a lot, but binoculars are a fantastic gift for anyone. This is because so many hunters, birders, and nature enthusiasts don't upgrade their old, ineffective binoculars. Thus, they have no idea how amazing a good pair of binoculars can be. Our guide features different types and price points, so you can find some that fit your budget and your dad's specific needs.
Pampering
No matter how manly your dad might be, any guy can stand to get pampered just a little. Here are some ideas that will help him relax.
This rolling foot massager helps with a number of foot issues, and it's both affordable and durable. Or, for even more relaxation and comfort, this electric massager can give him next-level foot pampering.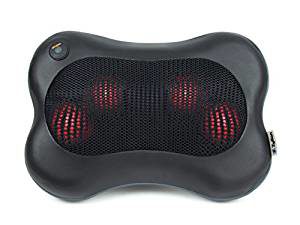 If foot care isn't his thing, this heated pillow massager is a great way to say, "take care of yourself, dad." He can use it for a number of purposes and take it anywhere.
Shaving kits make such great gifts because most men don't buy them for themselves. Kits like this one are practical (a man's gotta shave) but also feels indulgent.
Miscellaneous
Looking for some funny, inexpensive gifts? Try these: