Rangefinders are sort of the unspoken hero of outdoor activities and are as simple as their name suggests. However, we all want to ensure that we are getting the most accurate range possible. None of us want to acquire the range only to miss our shot by a mile when it comes time to golf or hunt.
These tools are especially useful if you're on your own and don't have another person with a spotting scope or extra set of binos to help you place your shots. They've made hunting and sporting much more accessible and attainable for the solo outdoorsman/woman. Click here to see our picks for the top rangefinders of 2018.
This holiday season, look to purchase a rangefinder for the outdoor enthusiast to drastically improve his or her chances of success. Rangefinders are almost universally handheld and easy to use, the major differences being how some of them acquire the range of their targets. If you don't see a rangefinder here that you like, check out the general listing page for a complete list of best-selling rangefinders.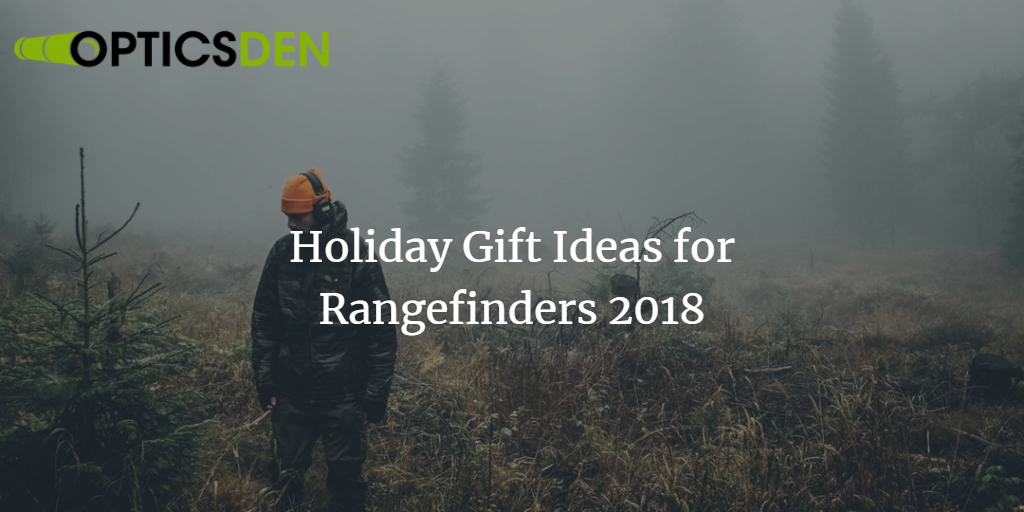 Best Rangefinder for Hunting
Nikon 8397 Aculon Laser Rangefinder
With a range of up to 550 yards, the Aculon utilizes a powerful laser to acquire range and can be yours for a pretty affordable price.
Best Rangefinder for Archery
Nikon 16228 ARROW ID 5000 Laser Rangefinder
The ARROW ID 5000's maximum range is about 600 yards and even compensates for upward or downward shooting angles. This will be handy when hunting for game that are above or below you.
Best Rangefinder for Bow Hunting
Bushnell 202442 "The Truth" ARC 4x20mm Bowhunting Laser Rangefinder with Clear Shot
We can't imagine you'll be bow hunting from nearly 800 yards away, but that's the Truth's approximate maximum range. For bow hunters in particular, the Truth will help you determine if an animal is worth shooting so you can make sure every shot counts.
Best Rangefinder for Golf
Bushnell Tour V4 Jolt Golf Laser Rangefinder
The Jolt has one of the largest ranges of rangefinders on our list and for good reason. This rangefinder has the ability to zoom and is certified by the professional golf leagues, so you can rest assured the Jolt is a top quality tool.
Best Rangefinder under $200
Simmons LRF 600 Tilt Intelligence Laser Rangefinder
The Tilt is a simple rangefinder with only one button to simply the laser acquisition process. With a maximum range of around 600 yards, you'll have no problem viewing and acquiring long distance targets.
Best Rangefinder under $500
Vortex Optics Ranger 1000 with Horizontal Component Distance Rangefinder RRF-101
The Ranger is a formidable rangefinder and truly built for the outdoors. It's completely sealed so its okay to drop in water. The exterior is surrounding in rubber so if you drop it on any surface it'll hold up better than most rangefinders.
Do Rangefinders Make Great Gifts?
Rangefinders aren't the most common thing you'll find in a stocking or under a tree but they'll be a surprise on any holiday. Think of them as the last tool that will complete the set of gear a sportsman or hunter takes on his or her excursion.
Some backpacks and bino chest straps come with specialized straps to wrap around a rangefinder and keep it secure. So there's little need for rangefinder accessories save for spare batteries.