Spotting scopes are the next step in long-range optics after binoculars. For the hardcore birder or hunter, a spotting scope is going to give you pristine images at a much longer range than even your quality binoculars. Check out our top picks for the best spotting scopes of 2020.
Most spotting scopes are large and will take up a sizable portion of your carrying weight should you choose to bring them to your next excursion. These high-quality optics will make the perfect gift for you or the outdoor enthusiast this upcoming holiday season. You can bet that a majority of them will be on sale even as hunting seasons conclude (and some areas, open up) around the country.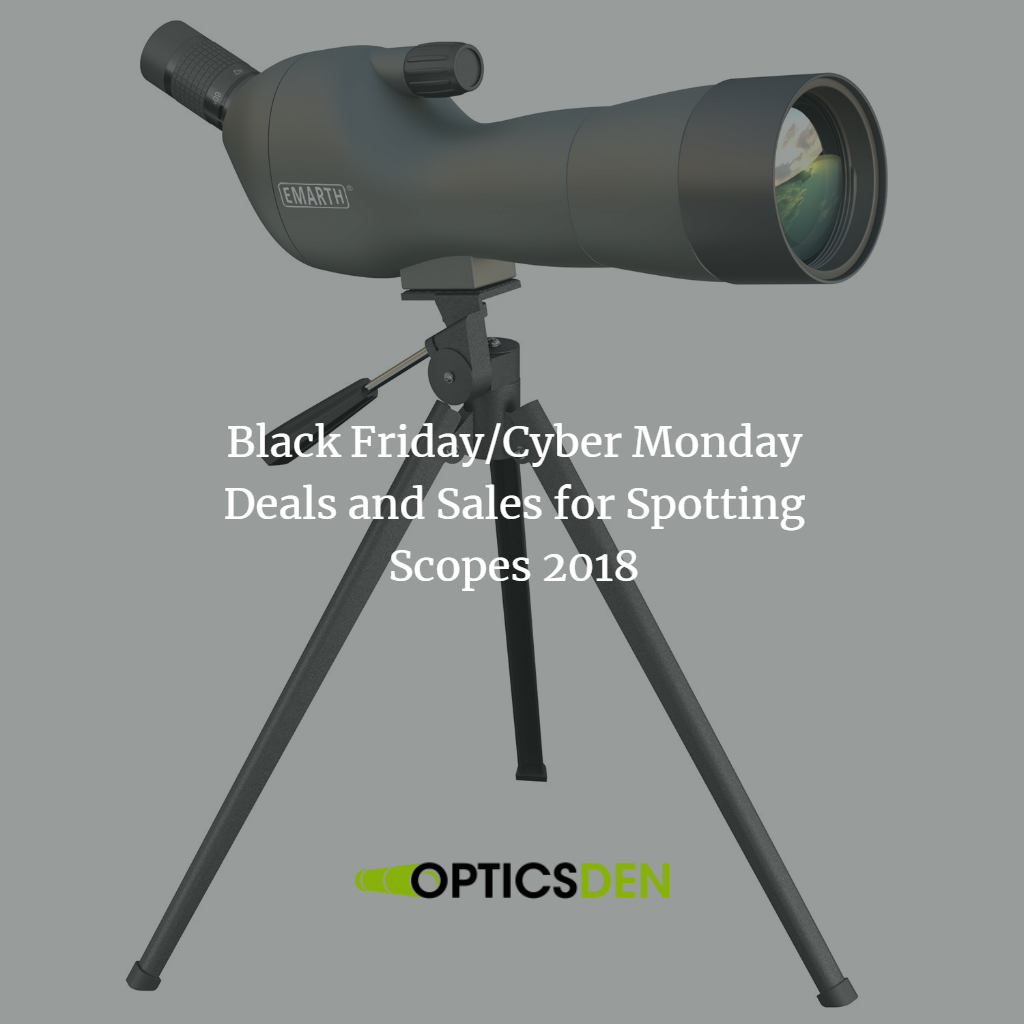 Current & Expired Sales
Spotting Scopes We're Watching
Roxtant Blackbird High Definition Spotting Scope
Vortex Optics Diamondback Spotting Scope
Importance of Spotting Scopes
You're probably thinking that you're high-quality sporting binoculars are enough to get you through the hunting or birding season. However, it really depends on the type of animal or object you're tracking and how well you want to see it. Spotting scopes can zoom in at a much farther range than binoculars and deliver better quality.
If you're tracking animals well camouflaged in the wild, a spotting scope is going to be one of your best bets at catching movement where other outdoorsmen/women might not see. These optics will usually cost a pretty penny, but Black Friday/Cyber Monday are some of the holidays where you can catch them a sizable portion off of their original price.